"The Mercury News" said : We don't want your travel ban or your wall
as mentioned in
The majority of Californians opposes President Trump-news.blogspot.com/">Donald Trump's revised travel ban, overwhelmingly disapprove of a proposed border wall and feels undocumented immigrants living in the state should be allowed to stay, a new poll released Wednesday shows.
Saul Washington, of Santa Clara, said undocumented immigrants deserve to stay.
They don't feel there's a need for the wall," he said.
"There's very solid opposition to the idea of having a travel ban and of singling out certain countries and saying that people from those countries shouldn't be allowed in," he said.
An estimated 58 percent of those surveyed disapprove of the president's revised travel ban temporarily barring individuals from six Muslim-majority countries from entering the U.S while 37 percent approved.
as declared in
Trump lawyers ask court to move quickly on travel ban appeal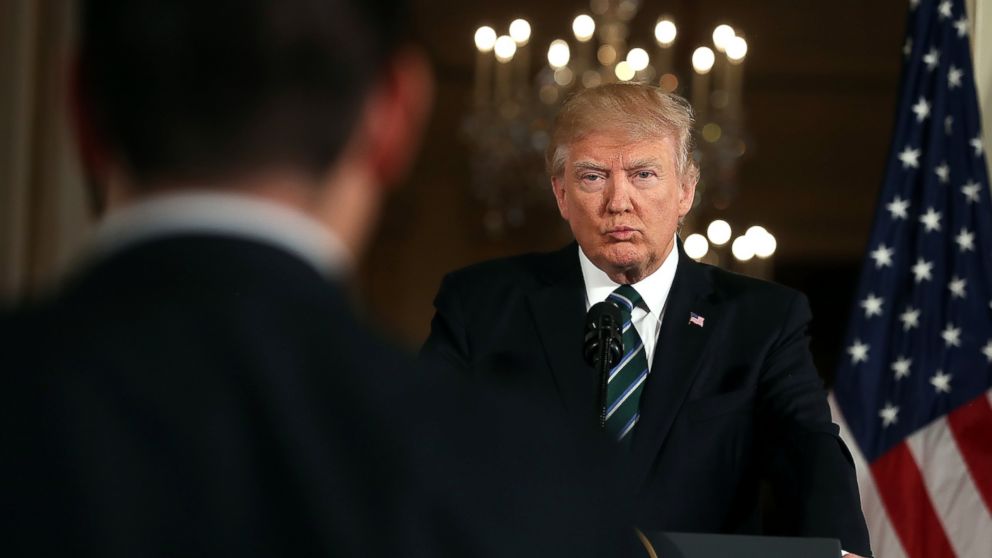 Trump-news.blogspot.com/">Donald Trump's administration is asking a U.S. court to quickly hear its appeal of a ruling that blocked the president's revised travel ban.
Courts in Maryland and Hawaii earlier this month blocked the revised ban, which would temporarily ban travel to the U.S. from six predominantly Muslim countries.
The ruling was a victory for immigrant advocates and civil liberties groups, which claimed the ban violated the Constitution.
In it, they argue that the matter is one of national importance and should be reviewed as soon as possible.
They want the court to set an expedited schedule for filing briefs and to hold oral arguments at the earliest opportunity after those are filed.
as declared in
The electronics ban could be the next evolution of those threats.
But travel groU.S. say that without some intervention and clarification from the administration, the policy could hurt global travel and tourism.
It could be the latest unintended consequence of the Trump administration's efforts to beef up national security, advocates say.
"The administration is accountable for both the economy and security," said Jonathan Grella, executive vice president of public affairs for the U.S. Travel Association.
The indefinite ban applies to 10 different airports in Jordan, Turkey, Saudi Arabia, Kuwait, Egypt, Qatar, Morocco and the United Arab Emirates.
read more
visit us
Markets